Transport
Protector Fire Services can assist you in evaluating the correct fire safety requirements for your vehicles. Typical considerations may include the type and size of vehicle as well as the quantity and volatility of products transported.
Another consideration is the actions taken by many OEM'S in order to improve fuel efficiency and to lower weights by introducing more plastics, textiles and foams into componentry which can greatly increase the rapidity of the spread of fire.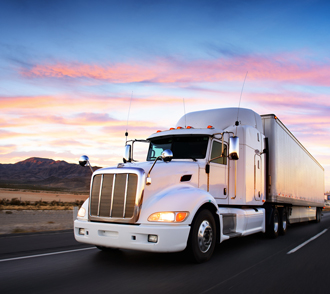 Marine
Fire on a vessel can be the most terrifying experience faced on the water.
Pleasure craft, fishing and commercial vessels comprise unique and often dangerous risks. Simply spilling some fuel whilst refueling can have catastrophic consequences made potentially even more severe by your location in the middle of the ocean and the possibility that your fire equipment may be inadequate or poorly maintained.
We strongly recommend that fire equipment in a marine setting be serviced at intervals as defined in Australian Standards.
Protector Fire Services can assist with recommendations, installation and/or maintenance of portable fire equipment, automatic inert gas and carbon dioxide systems as well as new technologies such as stat-x.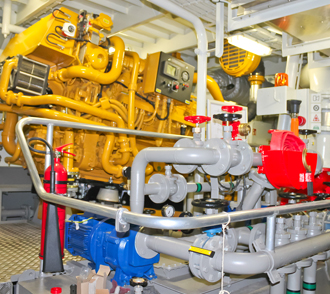 Industrial
Protector fire services recognizes that the industrial sector is very diverse and includes unique risks ranging from potentially combustible dust particles to friction induced heat from equipment such as conveyor belts.
Aside from standard fire detection systems designed to detect and prevent fires in the early stages, Protector Fire Services has designed and developed solutions to many unique risks in conjunction with our supplier network.
Core products and services are explained under the products & services tab on this website, but for this sector we have added;
Spark, ember, smoke and flame detection
Co detection
Combustible gas detection
Rate of rise heat detection
Linear Heat detection.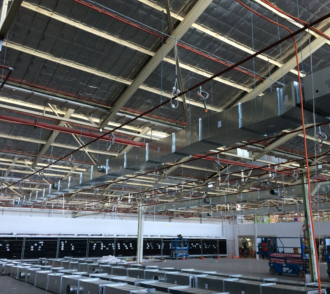 Contact Us
If your trying to find a fire solution in the transport, industrial or marine sector, please fill in the following form and one of our team will endeavour to reply in the next 48hours.
Alternatively, call any one of our offices listed below to talk to someone today!