Fire Hose Reels
Fire Hose Reels are designed to provide a large, continuous, controlled volume of water to fight Class 'A' fires. The 36 metre long hose enables the user to combat fires in a variety of locations on site and from a safe distance with its long water jet. With the addition of a foam branch a hose reel may be used to fight sizable Class 'B' Flammable liquid fires with 6% AFFF foam being drawn from a drum into the water stream.
Protector Fire Services supply, install and maintain Fire Hose Reels in accordance with the relevant Australian Standards AS 1851 and AS 2441.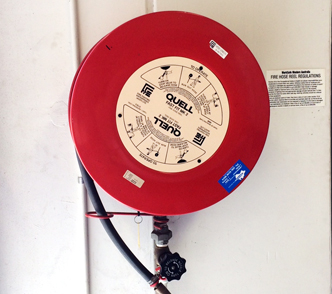 Fire Hydrants
Fire hydrants are installed on properties to enable the attending fire services to commence an initial attack to limit the spread of fire, protect adjacent property and extinguish the fire. Properly trained personnel can also utilise these installations to extinguish fires at various locations on site.
Regular maintenance and testing of fire hydrants, booster connections and associated pumpsets is imperative to ensure compliance with DFES requirements, not to mention the protection of life and property. Protector Fire Services can install, maintain, repair and provide fire hydrants in accordance with Australian Standards AS 1851 and AS 2419.
We can supply layflat delivery hoses to order and supply couplers, foam branches and director nozzles to suit your requirements.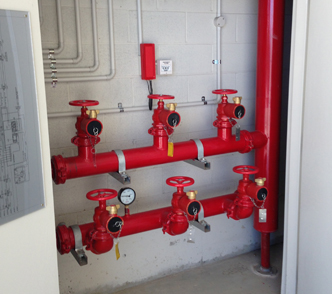 Protector Fire Services offers routine six monthly servicing, annual hydrostatic testing, repairs and sales of all sizes of quality layflat hoses.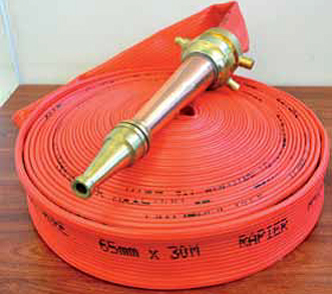 Contact Us
To learn more about our Fire Hose Reel, Fire Hydrant & lay flat hoses range or to obtain a quote for supply, installation and/or ongoing service & maintenance please fill in the following form and a member of our team will endeavour to reply in the next 48hours.
Alternatively, call any one of our offices listed below to talk to someone today!