Fire Detection Division
The Fire Detection Division is qualified to supply, install, maintain and repair automatic fire detection systems, emergency warning intercom systems (E.W.I.S.), building smoke control, emergency, exit lighting and VESDA systems. We can also provide general electrical service requirements, including breakdown repairs with our team of qualified personnel.
Supply and Install
Protector Fire Services product range comprises all your fire detection and occupant warning system requirements from fully compliant systems (directly connected to DFES) or for dedicated evacuation purpose, we can customise a system to suit any required application.
Maintenance
We recommend Fire Detection and Occupant warning systems be maintained in accordance with Australian Standard AS 1851. Ongoing preventative maintenance and testing will ensure these vital systems operate correctly in the event of fire to minimise the risk of loss of life or damage to property. Our trained staff provide up to date reporting by way of our customised log books, this ensures our clients are informed of any defects that may require repair.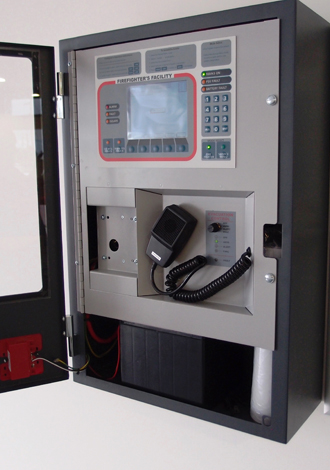 Contact Us
To learn more about how our team can assist you with your fire detection & emergency warning systems, or to arrange a quote for installation and/or ongoing service and maintenance please fill in the following form and a member of our team will endeavour to reply in the next 48hours.
Alternatively, call one of our offices listed below to talk to someone today!