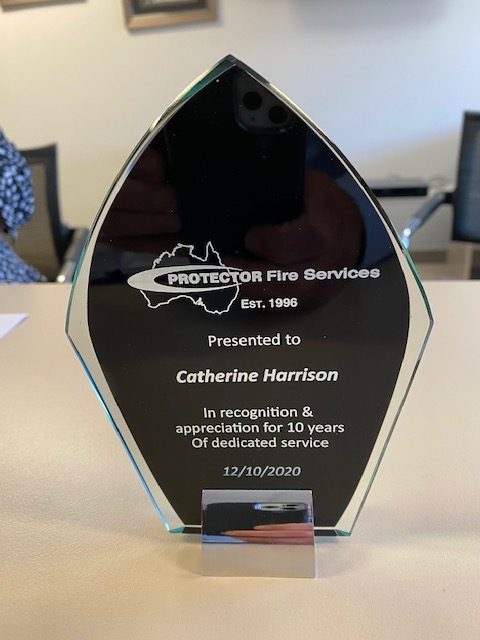 Congratulations Cathy Harrison for 10 years dedicated and loyal service to Protector Fire Services and our customers.
Kay Benseman presented Cathy with her commemorative trophy on Monday October 12th surrounded by her work colleagues.
"Thank you Cathy for all your efforts and we look forward to the next 10 years" .
– from the team at Protector Fire Services.
For more information about our Key Personnel and their achievements please take a look at our Key Personnel page.