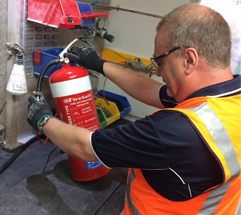 The Federal Government has released a guide to re-opening business operations (My Business's COVIDSafe Plan) which is a detailed online toolkit designed to help businesses prepare for the different stages of the pandemic, in alignment with the National COVID‑19 Safe Work Principles.
The Plan recognises that the implemented changes and systems at your workplace may have an impact on how you can run your business and prompts you to consider issues such as:
Do physical and social distancing requirements change the way you engage with customers?
Are you able to change the physical setup or delivery of your service so it is safe for everyone?
What elements of your business model may be difficult to maintain in this new environment?
Can these difficulties be minimised (e.g. by moving online)?
Can your business change temporarily or expand the range of goods and services it offers?
Are there opportunities to expand or change an element of your business in response to the current environment?
Protector Fire Services has continued our sales and service offerings during the course of the pandemic and is currently working within the government mandated restrictions.
Federal Government COVIDSafe Plan