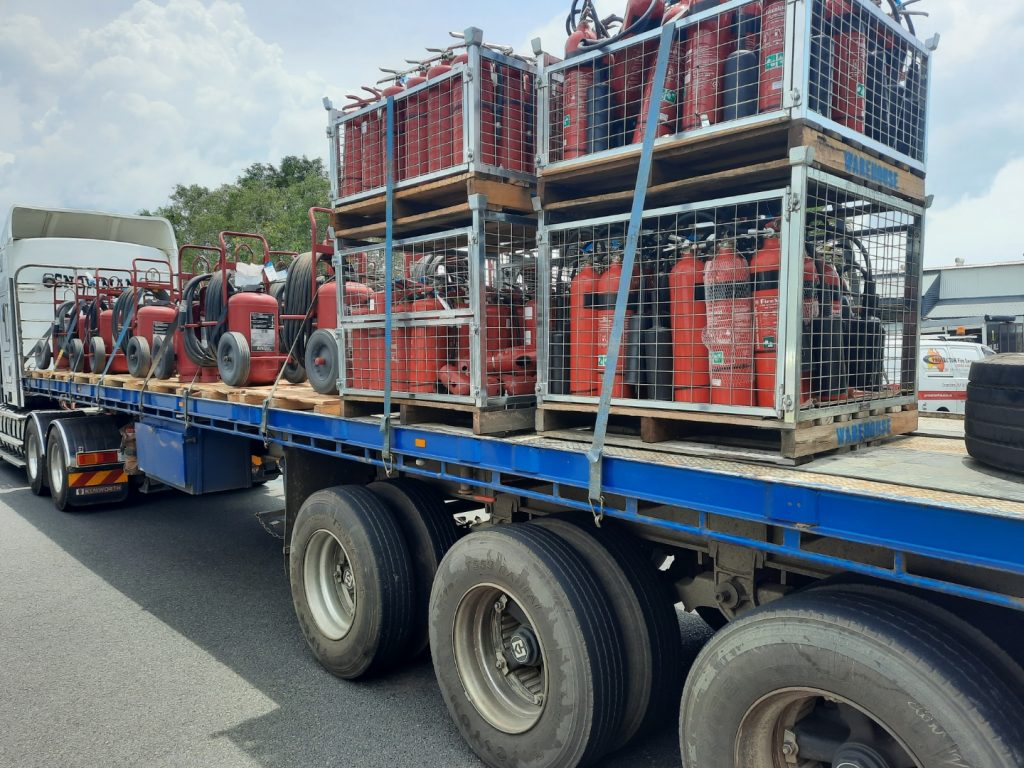 Protector Fire Services recycling initiatives continue to resonate with the business community.
The image above shows the latest batch of expired equipment delivered to Protector for processing. Since 2006, Protector Fire Services has been taking action to minimise the impact of our waste on the environment and reduce our carbon footprint.
For more information about our recycling and environmental initiatives please take a look at our Environment page.